Introductions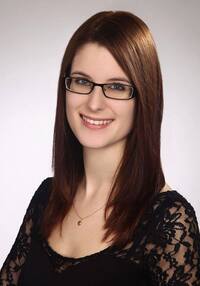 Katalin Pintér (International relations expert polical scientist, tender writer)
volunteer
She is currently studying in International Relations class, Faculty of Law and Political Science, University of Szeged. At the same time, she received her qualification as a tender writer in 2019.
Her main research profile includes the climate change and its political background. In 2019 she is supported by a research grant (New National Excellence Program) and she conduct research on the greatest greenhouse gas emitters measures, motivations and their relations. These emitters are the United States, Russia, China and the European Union.
up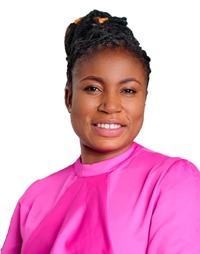 Gloria Adubea Dadzie (Gloria Adubea Dadzie)
teacher, economist-in-the making
Gloria is a prospective International Business consultant with over 10 years' post undergraduate experience that spans across the academic, government and international business sectors. She holds a Bachelor of Science (BSc) Degree in Mathematics and currently pursuing her Masters (MSc) in International Economy & Business from the University of Szeged, Hungary.
Gloria started her career as a teacher, right after her secondary education, when she was assigned the task of identifying, developing and honing the talents of young people at both primary and junior school levels in the remotest parts of southern Ghana. At that stage, she taught Mathematics, Technical Skills and Integrated Science with an amazing result. This success led her to be officially employed as a Pupil Teacher by the Ghana Education Service (the official institution in charge of education in Ghana). She also worked for the Ghana Statistical Service and Nestlé. With a desire to become an astute International Business Consultant, with emphasis on development and behavioral economics, she enrolled in the MSc program in International Economy & Business (INEB) at the University of Szeged, Hungary: a program she is billed to complete in July 2020. She is currently working on thesis topic pivoted around Global Citizenship Education among the youth on topics related to poverty and extremism. She hopes that the outcome of this project would form the foundation of creative teaching towards the building of the good generation.
up